Sealing the Unsealable!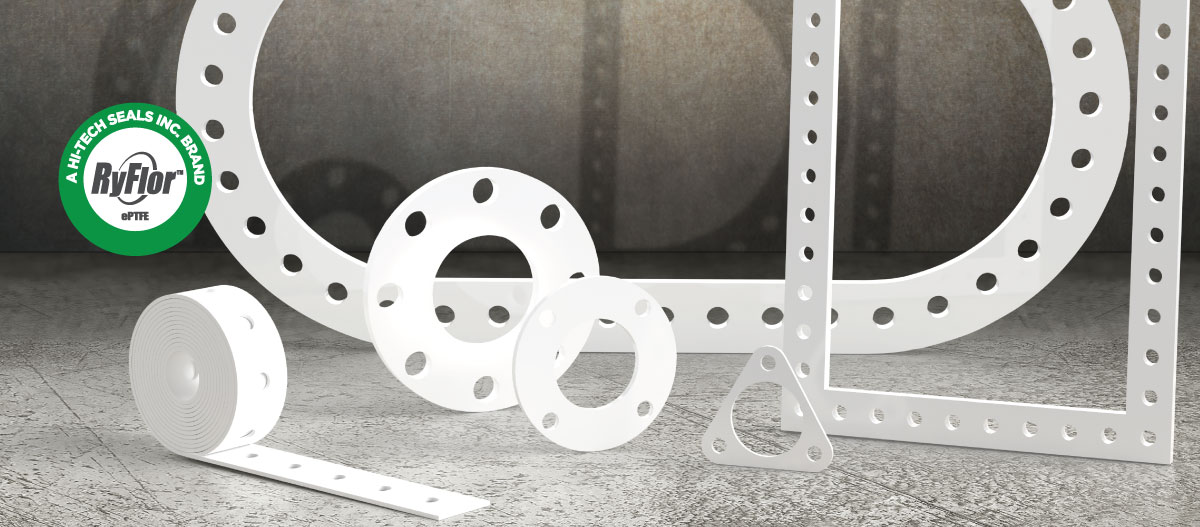 | | | | | | |
| --- | --- | --- | --- | --- | --- |
| | If compound degradation and gasket material breakdown is occurring due to chemical incompatibilities… | | …which can lead to equipment fatigue, failure, and various other potentially dangerous outcomes… | | …such as fire, toxic leaks, chemical or gas exposure and other highly explosive events… ask for RyFlor™ today! |
RyFlor™ RF40 is a tightly tested gasket material that is capable of withstanding numerous challenges in the field. Common sheet thicknesses include 3mm, ¼", 1⁄8", and 1⁄16". It is available in standard or custom cut gaskets and material strips, with and without adhesive backing.
RyFlor's isotropism provides a highly fibrillated microstructure with equal strength in every direction. It will not degrade or deteriorate, making it an excellent choice for handling ultra-pure fluids for the biotech and pharmaceutical industries.
RyFlor™ Chemical Compatibility List

RyFlor™ RF40 advantages:


Ability to seal imperfect flange surfaces without experiencing deformation
FDA compliant
Substantially increase service life of gasket
Resistant to UV and Ozone
Withstands loads over 40,000 psi
Excellent chemical resistance
Low compressive creep under extreme conditions

Physical Properties

RF40

Pressure Range, psi

Full Vacuum to 3,000

Chemical Compatibility Range, pH

1 to 14

Operating Temp., °C (°F)

-268 to +316
(-450 to +600)

RyFlor™

is suitable for numerous critical applications across a variety of markets and industries, including:


Oil & Gas
Pulp & Paper
Food & Beverage
Medical
Pharmaceutical
Chemical Processing


For more information on RyFlor™ gaskets, contact our engineering department at engineering@hitechseals.com.


*The above information is correct based on our knowledge at the date of its publication. The temperature range listed is a general guideline and final suitability will depend on various application conditions. To ensure this material meets customers' final requirements and safety demands, we recommend customers conduct their own testing.